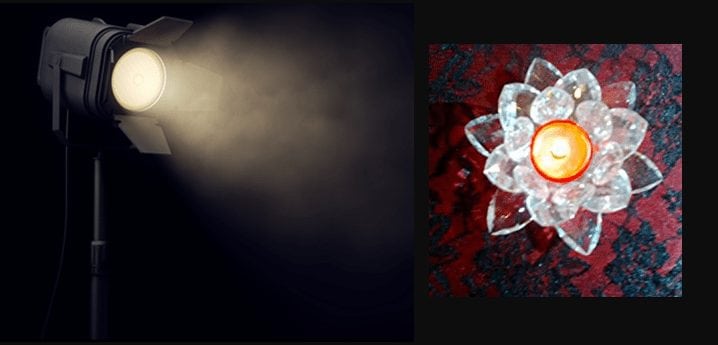 Several months ago, I wrote a blog about On-line Writer Groups: The Perks and Pitfalls in which I stated that, despite my less than stellar experience with several (make that many) groups, I was nonetheless gratified to have met a handful of people I treasure and respect. Bella Swann is one of them.
Whether she's creating a fantasy world of damsels and devils or taking a stand for justice and equality in real life, Bella is fearless, a quality I adore in a woman and find irresistible in a writer. So it is with great pleasure that I welcome her to my blog in the hope that you will get to know her too.
Welcome, Bella! Your Twitter and Amazon bios read 'Stories are full of explicit and creative fantasies, #BDSM, dubious consent, monster sex, and lots of other fun and sexy kinks.' Without blowing your cover, is there anything else you feel comfortable sharing that we may not know about you?
I have a rich fantasy life and spend a significant amount of my time, often while I should be doing more mundane things, imagining sexual encounters between fictional characters and other creatures. It's funny because I cannot turn this part of myself off nor would I really want to do so. Erotic images just seem to dance through my mind during the day and night involving characters from literature that I have read and movies that I have seen. I think sex is coded subliminally into so many texts that we consume and my role as an erotica writer is to make more explicit the sexual elements within those texts for the pleasure and titillation of my readers. I use a lot of phallic and yonic imagery within my stories as well so that they can be enjoyed on different levels: the literal and the symbolic. The literal level is aimed at arousing the reader on a physical, sexual plane while the symbolic is aimed at arousing the reader on a primitive, subconscious plane.
Feats you accomplish with amazing skill, may I add. As many writers will attest, there's a magic moment when they knew they were born to write. Do you remember yours?
I have been a writer for as long as I could remember. As a very young child, I wrote short stories, poems, and plays for my siblings to perform with me. My parents subscribed to this children's magazine called Highlights which inspired me to dream of becoming a published writer myself. The magic moment that made me realize I was different than a lot of others around me was when I was talking to an English teacher of mine in junior high school. I remember mentioning that I created new scenes of dialogue and action in my mind of characters from TV shows and books to amuse myself as I walked back and forth from school each day or to kill time while waiting in lines. She was visibly surprised and said that I was really creative. I remember being surprised at how shocked she was because I thought everybody did what I did. I couldn't imagine why anyone would not daydream their time away. I still don't understand what people do to amuse themselves during the day if they don't daydream. Maybe that's why so many people walk around with annoyed or tense faces while I often have a secret smile on mine.
I adore your writing and the fact that your female characters are as lustful as the males. Have you always had a sex-positive attitude or did you have to push yourself when you started writing erotica?
Thanks, Shelby. I have always had a positive and open attitude towards sexuality. I think, honestly, it is because I was raised without organized religion. As a child, I was never taught that sexuality was a bad thing or that women were inherently fallen. Instead, I was taught that sexuality was something completely natural. I was also raised as a feminist so I always assumed that women should get as much pleasure from sex as men did. I try to incorporate these ideas in my erotica. Although my heroines tend to be sexually submissive, that is their kink, to be seductively compelled by someone stronger, to engage in sexual acts the heroine secretly wants to do for her own sexual pleasure.
You're wonderfully-prolific, Bella. As one who seems never to find enough hours in the day, I think I need a new regimen. What's your secret? Do you work on a set schedule or impose a daily word quota? Help a girl out here, please.
Now, you're making me blush, Shelby. Because of how creatively and mentally draining my day job is, I always feel that I am not fulfilling my intense passion to write. Sometimes, I feel insecure because I don't have a daily word quota or work on a set schedule. Even though I have written 19 stories at this point, I still feel like if only I was more disciplined, I could be a more prolific writer. I tend to write during the interludes I can find in-between my work commitments. Then I go full-throttle and write almost as if in a trance. Then when work picks back up, I daydream about what I will write during my next break or do writing related activities. For instance, ACX just opened up to Canadians, so I am slowly getting my erotica turned into audiobooks. That means I am listening to audio files of my stories every week as part of the production process. Hearing my stories come to life is inspiring me to keep on searching for the time to keep creating new stories.
Aside from writing, if you were granted a wish to have another career, what would it be?
From the time I was a child, I have dreamed of doing only two things professionally, be a writer and be a teacher. I have been blessed because I have the life that I have always wanted, even if the balance is sometimes one-sided.
Lastly, what is your advice to new writers?
If you want to be a writer, you have to, eventually, make the time in your life to write. However, don't feel that you have to follow anyone else's rules for writing. Work with the life challenges that you have. To be a writer, you must be a reader of texts whether books, movies, or television. You must engage with the world around you and bring elements of that world into your stories. Confucius said, "Choose a job you love, and you will never have to work a day in your life." I will adapt that slightly and say, "Choose a job that you love, and though you may be tired, you will always, eventually, find your passion to do it."
Which is precisely why you're special, Bella. Thanks so much for taking time out of your busy schedule to chat with me. Yes, you're blessed and so are we, your readers.
Speaking of your readers, I'm sure they were thrilled to discover your latest book.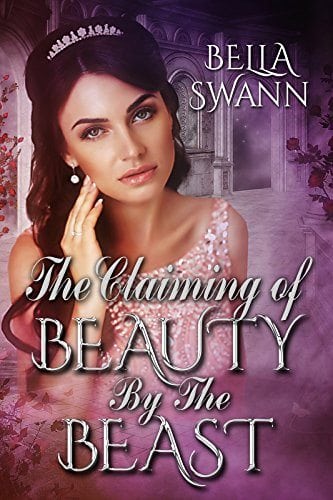 This is a darkly erotic interpretation of the classic fairy tale of Beauty and the Beast. Beauty is a submissive young woman who is quickly trained by many sexually dominant men to become their pet and plaything. Beauty undergoes dark and often BDSM sexual encounters as she slowly realizes that it is only through her complete sexual submission that she will become the woman she was always meant to be. Warning: This is a work of fiction that contains sexually explicit materials meant for those over the age of 18 and contains elements of dubious consent, pet play, dominant male, submissive female, dominant female, and group sex.
For more books by the incomparable Bella Swann, check out the links below. Enjoy!