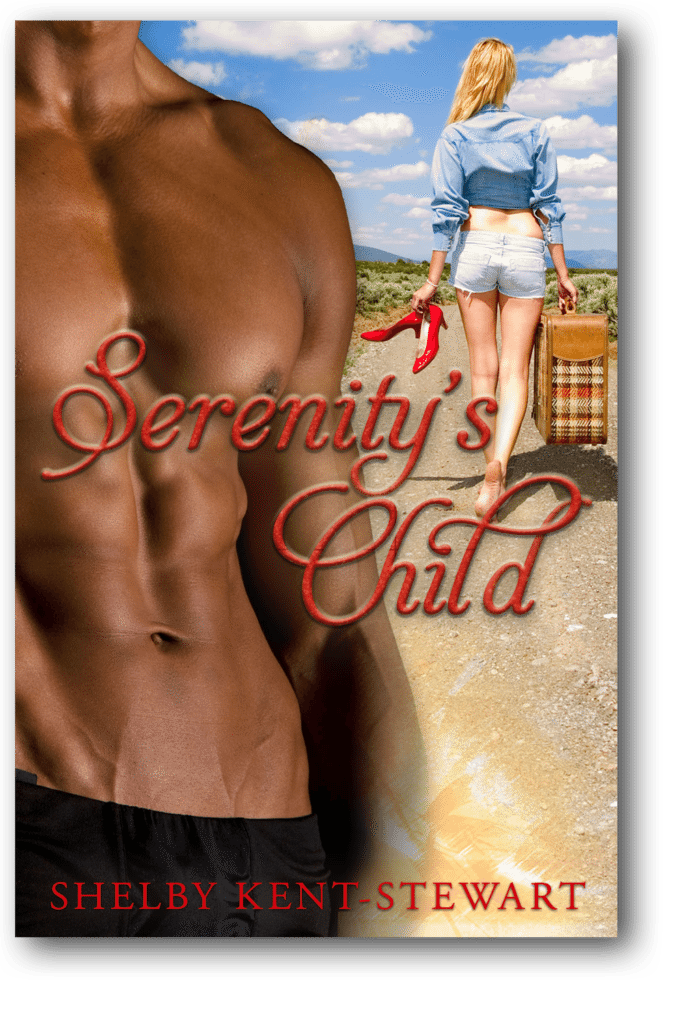 Jace Malone likes his life just fine. A detective-turned writer, he left the city life of Austin for the peace and quiet of the South Texas Plains. With few available women and none who come close to tempting him, the sleepy town of Serenity fits him like a glove. He can run his ranch, write his books and while away his days a happy man.
Enter trouble. Globe-trotting photographer Sabrina Shelton has returned to Serenity to dispose of her late granddaddy's ranch. To the townspeople, she's a different person from the fearless tomboy they remember, but they chalk it up to grief, everyone but Jace. Recognizing that she's plagued with deeper issues, ones which may well keep her around, he takes on her recovery; and with methods more corporal than conventional, vows to get her back on her feet and out of his well-ordered life.

Disclosure: We receive compensation as an Amazon affiliate. Click here for more information.
Jace Malone… Yes please! – 5 out of 5 Stars

I've read all of Shelby's books and she never fails to impress me. Usually when you read several titles by an author you run into a book you like less than the others, but not with Shelby. I've truly enjoyed every book so far.

I wasn't sure what I'd think about Domestic Discipline. I hadn't ever heard of it, and like most women probably would, I was worried it might be too rough. Shelby is such an amazing author though, and she's always made it clear in her books she believes women deserve respect so I felt I would enjoy the book.

Once I started the story and became quickly enamored with the characters, which have such depth & warmth, I found myself actually thinking a DD relationship wouldn't be bad if it was with a man like Jace!

As always Shelby has created a rich, believable cast of characters and a story that flows effortlessly. Other writers in this genre throw in obnoxiously gratuitous sex scenes, which even though it's erotica, actually take away from a story. The scenes in Shelby's books are always organic and add to the story. I'm impatiently awaiting her next book!
Transcends the Average Romance Novel! – 5 out of 5 Stars

This was my first book by Shelby Kent-Stewart and it will not be my last! Beautifully written, flawless dialogue, and carefully created characters make this romance stand in a class of its own.

Sabrina, a world-renowned photographer, has had a less-than-boring past of travel but not without some hardships. When she travels back to her hometown of Serenity after the tragic death of her grandfather, she could not see the strong, disciplining, sexy Jace coming. Strong-willed and feisty, Sabrina has met her match in Jace, ex-cop turned erotic writer. The sparks fly, fast and furious, to a non-stop conclusion, but not without its fair share of angst and obstacles, including an ex-wife on a mission to win Jace back and break the two lovers apart.

Though traditional in its romance trope, lovers falling quickly as if Cupid himself shot the arrow, it doesn't fall on cliché. The characters are rich and flawed, and the introduction of Domestic Discipline to their relationship adds a depth that transcends the average romance novel. And put simply, it's hot! The BDSM element is written in such a way, however, that is not just titillating. Kent-Stewart showcases the beauty that can come from such a deep understanding and connection between two consenting adults. Romantic, tender, sexually arousing, and sensual all at once, Serenity's Child reminds us why falling in love is worth it every time. I loved every minute of it.