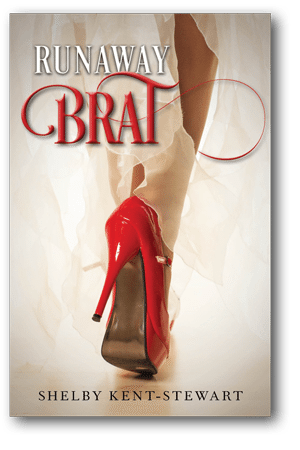 Architect Hadley James is a woman on a mission. Leaving a string of shattered hearts and broken engagements across Europe, she has returned to Chicago to put her playgirl image behind her and focus on her career. And she intends to do it alone — no men, no angst, no problem — but when she crosses paths with a client, one hell-bent on claiming the bad girl, all bets are off.
Scott Barlow knows what he wants. He wants Hadley James in his life, his bed and under his thumb. A strict disciplinarian and advocate of tough-love for women, the Nobel Prize-winning physicist will stop at nothing to achieve his goal.
There is another who watches and waits, someone from her past with a deadly agenda, someone who will prove that before a heart can be shattered, it must exist.


Disclosure: We receive compensation as an Amazon affiliate. Click here for more information.
Sexy and sassy! Fantastic read! – 5 out of 5 Stars
"We'll meet again, Hadley. I'm the man you won't leave at the altar."

This gem of a book by Shelby Kent Stewart is remarkable. Funny, sexy and passionate Runaway Brat is everything an erotic romance should be, but rarely is. The heroine, Hadley is smart, sexy and definitely sassy. Unlike so many other erotic romance books, Shelby succeeds in making her heroine a strong but sexy woman who knows what she wants. Hadley's love interest, Scott initially comes off as arrogant and condescending. He insists that he is the only one who came tame the wild carefree Hadley. At first, Hadley is resistant, but finds that Scott may be exactly what she's been looking for.

I don't want to give too much of the plot away, but if you are looking for a sexy adventure with a great sense of humor than be sure to read this one! Shelby is a master at dialogue and at times I felt as though Hadley was someone I knew. I found myself laughing aloud at times while reading and feeling quite aroused at others. Sexy and funny, this is what I want an erotic romance to be! Behind the sex and sass there is a touching romance as well that is realistic not sappy. I thoroughly enjoyed this book and if you have read other books by this author than you know what a phenomenal writer she is! I think that this is my favorite book so far of Shelby's and I eagerly await more like this one!
Masterfully Written Steamy Pleasure Read – 5 out of 5 Stars

I was given this book as a gift from a very dear friend when I got engaged. My fiancé and I read it together and it was awesome! It was the perfect book to spice up things in the bedroom a bit. It was exciting and steamy. The characters were well-developed and honest. Though it was a fast-paced book, it didn't feel contrived. Her prose and ability to develop complex plot-lines and characters is masterful. It is a sensual pleasure read for people who have an appreciation for quality writing. It puts the " 50 Shades of Gray" series to shame; making it seem as if it were written by a juvenile. This is adult fiction, full of honest meaningful character interactions that truly show-case Shelby's status as both a word-smith and a uniquely talented artist. Not only will she draw you in, she may even change a thing or two that you do between the sheets.
Happy Reading!